Llyn Peninsula Wintery walks
There's no denying the beauty of the Llŷn Peninsula in Wales and we're lucky to have such stunning scenic walks, with each route bringing a new perspective every season. We've highlighted some superb local walks for you to enjoy on those crisp, winter days, with eye-watering views.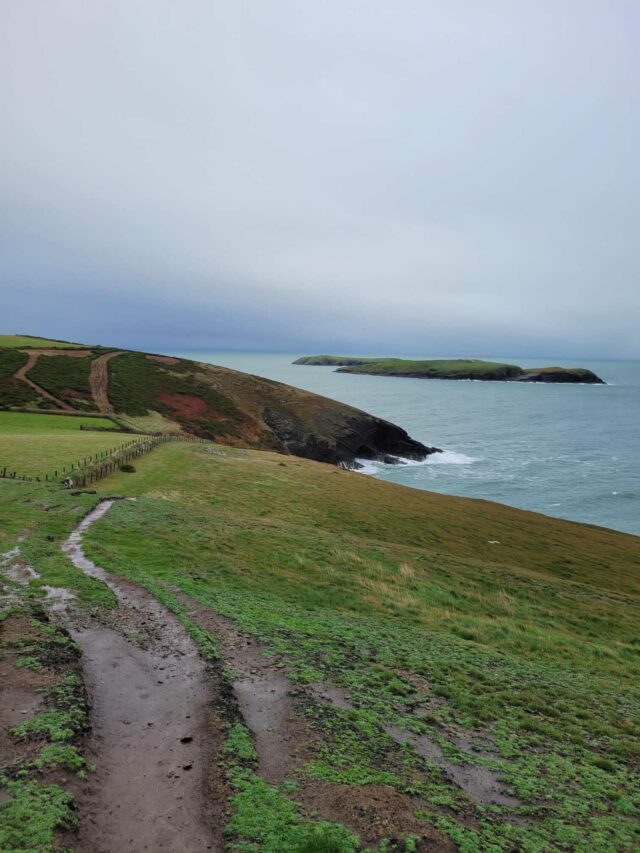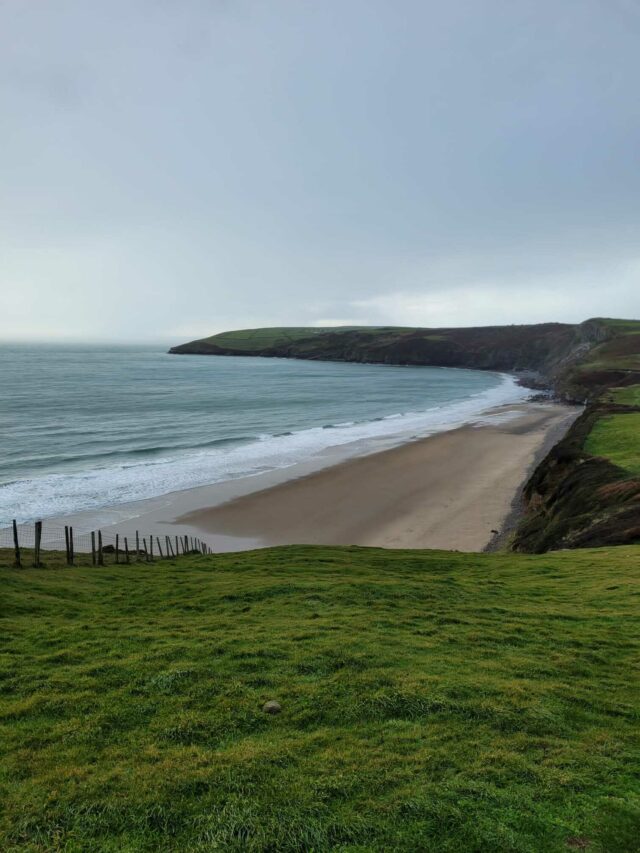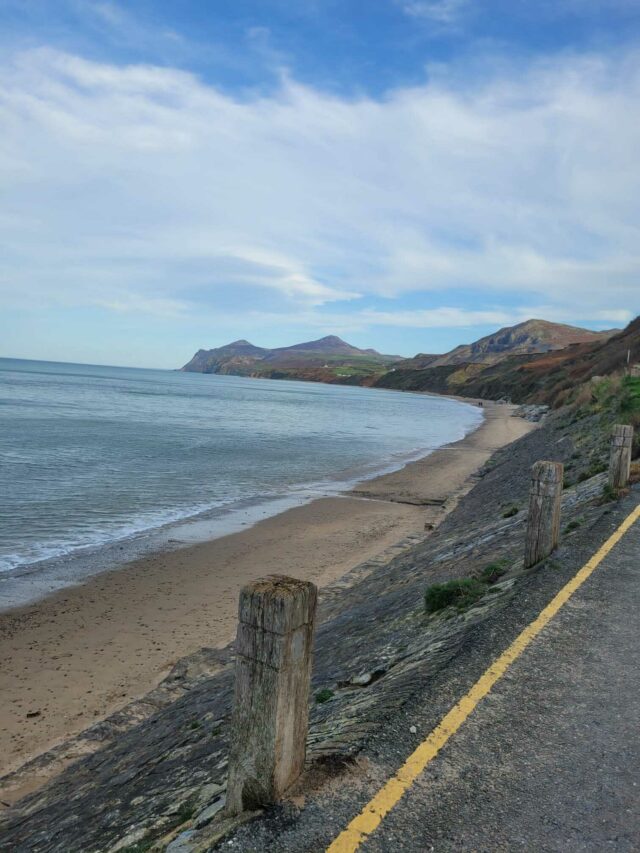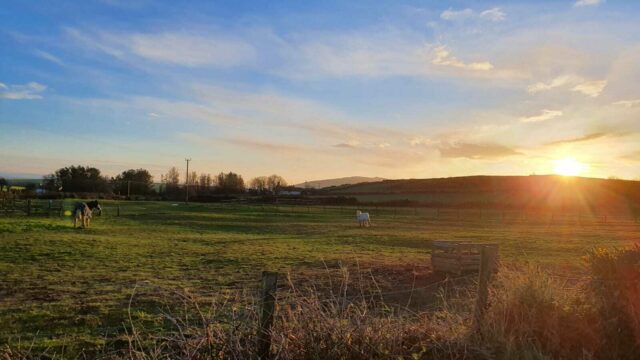 Circular Coastal Path – Sarn Bach, Bwlchtocyn, Porth Ceiriad & Cilan in Wales (Dog Friendly – lead mandatory)
Distance: 5k – 14km | Time: 1 – 2.5 hours +
Difficulty: Leisurely/Moderate
Access: Once again, this route does have some unsurfaced rural paths. For an alternative pram/wheelchair friendly route visit Mynadd Cilan for a smoother circular walk. Walking boots and warm, waterproof clothing are highly recommended for all routes! Dog Friendly (lead mandatory).
Refreshing, stimulating, and unusually crisp are just a few ways to describe this winter walk. Take this perfect opportunity to slow down after a busy year, breathe in the cool ocean air, and take in the fantastic coastal views. There is something truly incredible about walking so close to the deep blue that is extremely therapeutic, and with many different 'cut off points', this circular coastal path stroll can be as short or as long as you wish!
If the tide conditions are feeling particularly favourable, you may begin your adventure on Abersoch Main Beach; if not, then the trip calls for an Abersoch Golf Course beginning. From here, either follow the long stretch of sand, or the winding golf course dirt track until you reach Machroes Beach. Here, you will likely be captivated by the enchanting scent of cakes & coffee from the Little Tea Rooms – a perfect post for a pre-hike trip!
After you've filled your tummies, continue up Machroes hill and take your first left to walk down a small rural road. Follow the road right to the far end until you reach an uneven terrain which we in our youths used to call the 'slate road' (you'll soon find out why!). Continue to trek up this hill until, on your left, you will see the gate to carry on along the coastal path! Pursue this route and you will soon be welcomed by the most glorious views of the St Tudwal's Islands you will ever see – so close, you could almost reach out and touch them! The route stretches for a fair few miles, accompanied by the comfortingly clear ocean – if you're lucky, you may spot some wildlife along the way!
You may wish to journey along until you reach Cilan Headland (which on itself offers a smoother 5k circular coastal route), or you may wish to cut your journey short once you reach Porth Ceiriad (the first beach you will see once you scale up an uneven hill that is usually pre-occupied by sheep – so remember to keep your dogs on their leads!).

2. Llanbedrog Tin Man Circular Walk Wales (Dog Friendly!)
Distance: 3-5k (7-9k from Abersoch Harbour Beach) | Time: 1.5 hours
Difficulty: Leisurely/Moderate (walks for reasonably fit people with at least a little country walking experience)
Access: Access from Llanbedrog National Trust Carpark. The headland itself has some unsurfaced rural paths. Walking boots and warm, waterproof clothing are highly recommended! (Don't forget your picnic and HydroFlask from Abersoch Watersports to share a well-deserved hot chocolate with our Mr. Tin Man!)
Our winter journey begins at the bottom of Mynydd Tir-y-Cwmwd (Llanbedrog Headland) in the Llanbedrog National Trust Carpark. Most of you may be familiar with the route from the car park down to Llanbedrog beach. However, this time – I would like you to take a right on Beach Road and walk towards the historical grounds of Plas Glyn-y-Weddw; you may even wish to have a pre-trek coffee and cake in the café here, and enjoy some of the well-documented history of the Plas, as well as the art on display.
From here, with the Plas on your right, walk towards the beginning of the woodland path. The path does climb quite steeply up the mountain here and eventually flattens out at the top. Now, you may choose to follow the route in one direction, but it is important to note that there are various avenues which you can take, which are all signposted. This is an 'all roads lead to Rome' situation, so don't fear!
The steep climb at the beginning is well worth it once you reach the famous Tin Man. Be sure to soak in the beautiful scenery of Cardigan Bay with the beautiful Snowdonia backdrop (and to take and tag @AbersochLife in your Instagram photos!). The crisp air hits differently in the winter, particularly on a clear day.
You now have two choices; to backtrack and follow the steep trail down to Llanbedrog Beach to end your route, or, to turn left at the Tin Man and follow the path around Mynydd Tir-y-Cwmwd for some more spectacular views of Abersoch. After walking the entire route, you will need to follow the concrete road round and back down to Llanbedrog village – once at the bottom of the hill, turn right and you will be back at your starting place!
3. Porth Neigwl (Hell's Mouth) Beach Stroll, Wales
Distance: 3km – 13 km | Time: 1 hours
Difficulty: Leisurely
Access: Here, you will find quite a high level of unsurfaced rural paths. Walking boots and warm, waterproof clothing are once again, highly recommended Dog friendly.
Aptly named 'Hell's Mouth' for the danger it's infamously unsheltered broad bay bought with it to sailors, Hell's Mouth (or 'Porth Neigwl') provides more than just brilliant views. The beach has an extensively rich history from shipwrecks to serving as a former RAF training and emergency landing ground! You can still see and visit the former RAF training structures if you follow the beach to the right.
You may choose to begin your journey in Abersoch and follow the road to Hell's Mouth, or alternatively you can drive and park at Hell's Mouth itself (free of charge!). Either way, once you arrive in Hell's Mouth there are a couple of fantastic routes which you could take; (1) Over the tops and across the fields – this route brings you directly on to the cliff paths above Hells Mouth Beach and offer the perfect opportunity to soak in the gorgeous shoreline views, or; (2) Follow the main walking path from the carpark directly to the beach – you can then choose which way you want to stroll with the left side offering clay cliffs, spectacular shells, and the remarkable reef at the far end and the right offering extensive RAF history!
If you wish to extend your stroll, you could walk the entire length of the beach, beginning at the base of Mynydd Rhiw, and even follow the cliff edge all the way up to Mynydd Cilan and around! Just remember to pack your essentials here – visit Mountain Warehouse in Abersoch for waterproofs, flasks, and more!
Whichever route you choose out of the three, you can be certain that this trek will offer the most incredible views, breath-taking memories, and as per the opening poem – warm even the coldest of souls.